Business Intelligence
IT - Technology
IT - P21
Accounts Payable
DGI Forms
Canada Requests
Payroll
Human Resources
tpcx.com access
If you you can't access tpcx.com website

Please follow below steps to use Edge in IE mode.
Open Microsoft Edge. Click on the three dots (…) and select Settings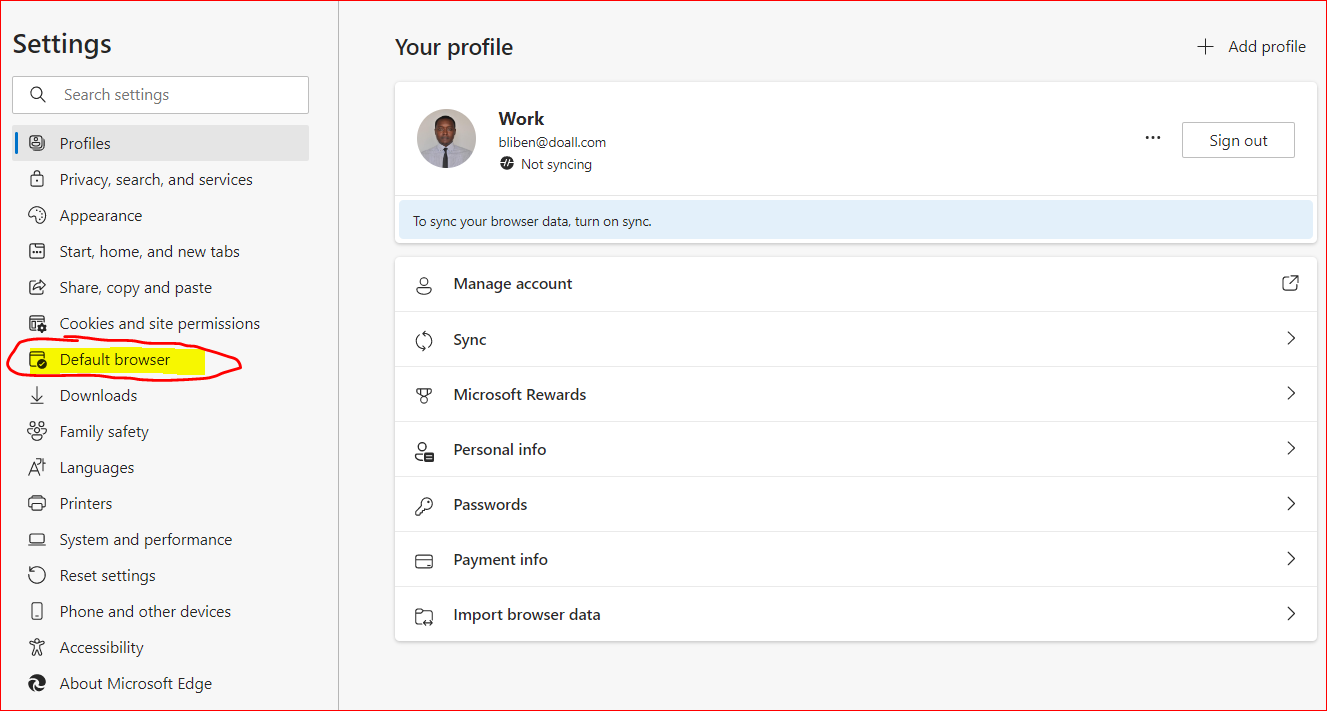 Select "Incompatible sites only (Recommended)", "Allow" from the dropdown options.
And Click on "Add". One pop screen will open.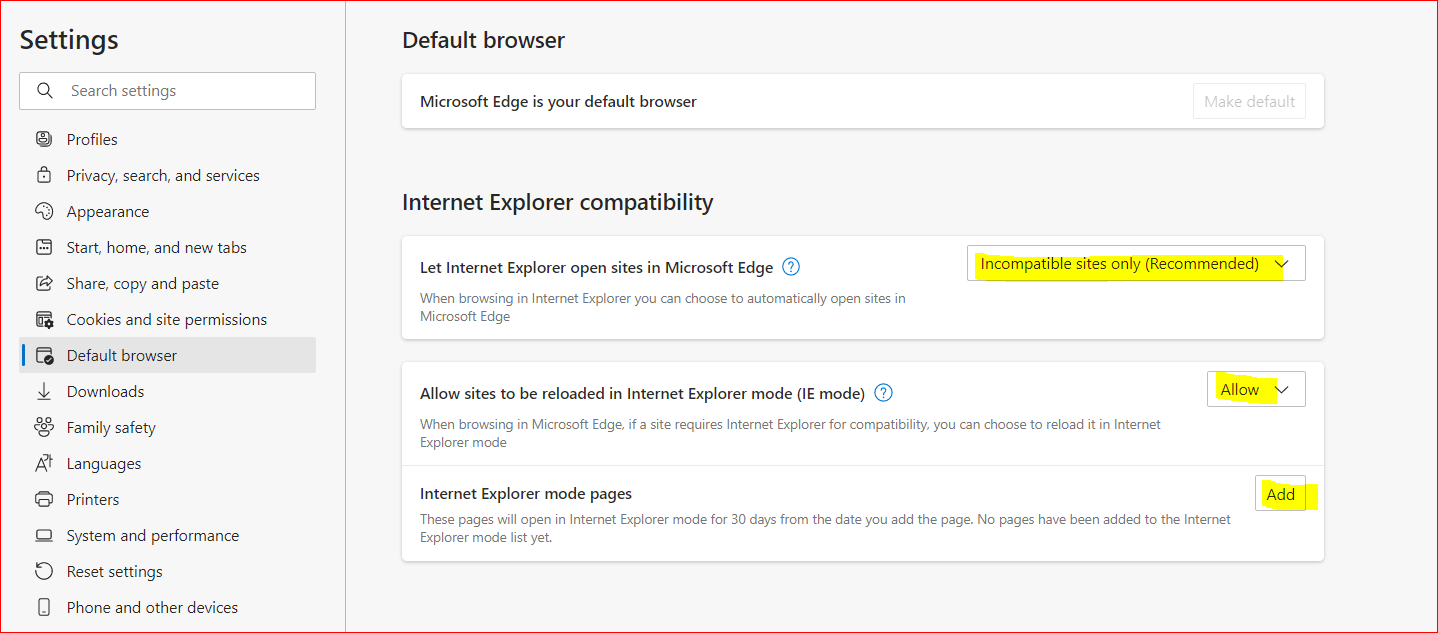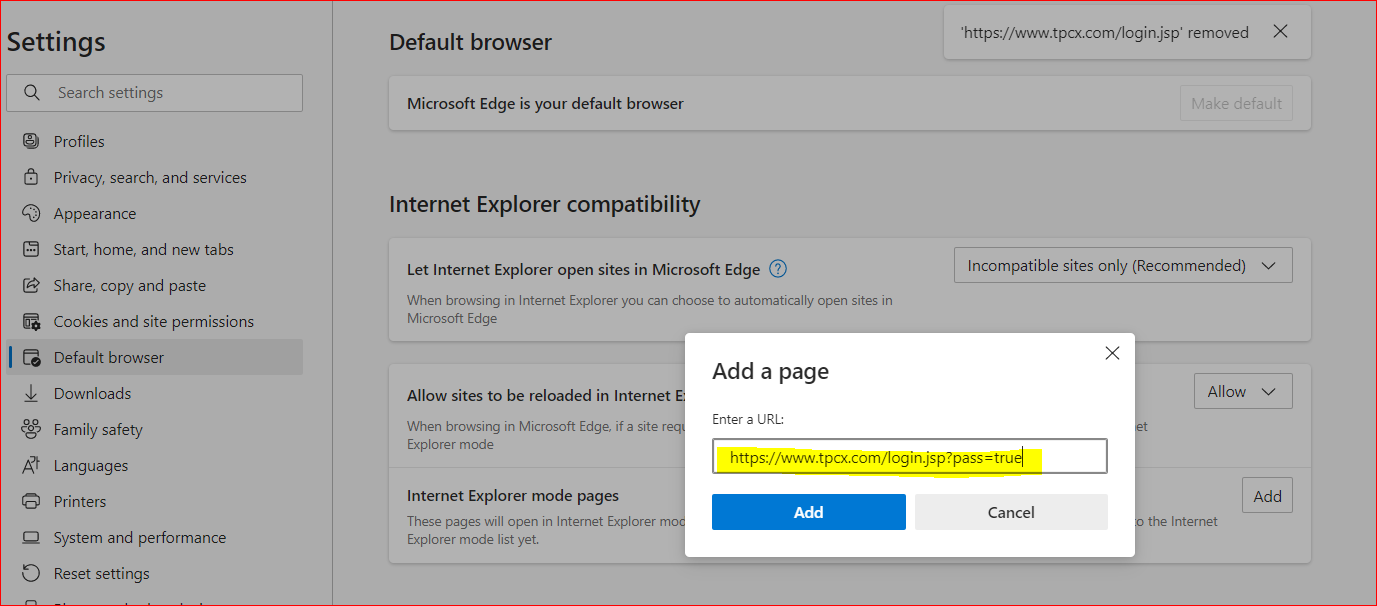 Restart the browser and go to "Appearance" scroll down and make sure "Internet Explorer mode button" is enabled.