Business Intelligence
IT - Technology
IT - P21
Accounting
Accounts Payable
DGI Forms
Canada Requests
Payroll
Human Resources
How to Restart P21 Mapper
If a user reports the P21 Mapper is down, check the Mapper status then restart the service.
Check the Mapper Status:
2. Click System Status on the left menu
3. Get System Status
4. It is down if you get this error message

Restart the Service:
1. Log into the server p21tpcx.doall.com with RDC
Username: tpcx\p21mapperuser
Pw: p21tpcx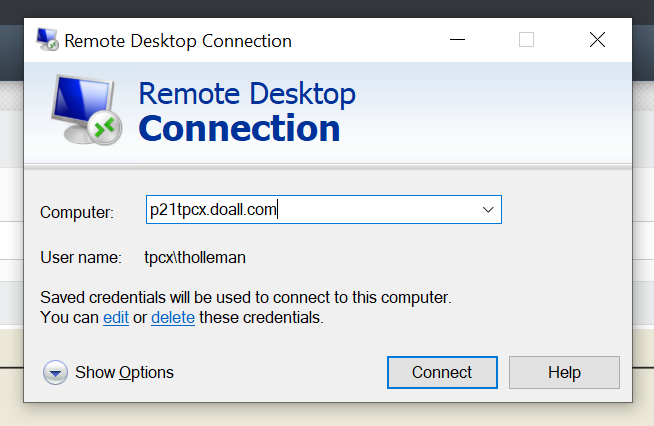 3.
R
estart P21MapperService

4. Check the status on the website, if it is operational it will look like this: